Periodontist Sydney – Sydney Periodontics
Around 22.9 per cent of Australians suffer from moderate and severe gum disease according to the Department of Health. But how is it that most Australians in Sydney are unaware of gum disease until they feel the more severe symptoms in advanced stages? Unfortunately, periodontal conditions do not have noticeable signs during the early stage of the disease. And by the time the gums are checked, it might be too late for an easier and less expensive treatment.
If left untreated, gum disease can cause inadequate dentition that may eventually lead to total loss of teeth. To get your gums evaluated and prevent periodontal disease from worsening, you need to consult an expert periodontist that specialises in gum care.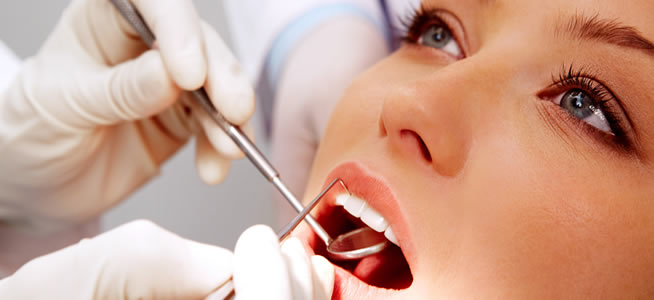 Do you want to consult a professional periodontist? Sydney residents can visit North Shore Periodontics. Get your gums evaluated with the latest periodontal technology available. Call us on (02) 8026 0400 to book an appointment today.
What is a Periodontist?
A periodontist is a dental professional who specialises in the prevention, detection, and treatment of periodontal diseases, more commonly known as gum diseases. These include gingivitis, an inflammation of the gums, and its more severe form, periodontitis. Periodontal disease can destroy fibres and bones and cause bone loss. Most periodontists also specialise in tooth replacement treatments including dental implants and bridges.
Why should you see a Periodontist?
In general, a dentist can manage your oral health needs. However, if you have the symptoms of gum disease, they may refer you to a periodontist. With a higher level of expertise on gum diseases, a periodontist will be able to point out the best course of action to manage your condition. If you are suffering from these symptoms, schedule an appointment with a periodontist immediately.
Gum disease symptoms
Red or swollen gums

Gum bleeding during brushing or flossing

Bad breath or halitosis

Sour or unpleasant taste in your mouth

Pain when eating

Sensitivity to extreme temperatures
Why see a specialist periodontist at North Shore Periodontics
Here at North Shore Periodontics, we aim to give our patients only the highest quality dental treatment in the field. We advocate for conservative management of gum disease. Our expert periodontists will treat surgery as a last gum disease cure option.
Receive specialist periodontal care from a top Sydney Periodontist on the North Shore
Expert opinion is important for an accurate diagnosis and effective treatment. If you think you may have gum disease, consult an expert periodontist today. North Shore Periodontics provides top quality periodontal services for patients in Sydney and its surrounds. At North Shore Periodontics, we provide evidence-based solutions to periodontal conditions through our proven experience and expertise in the industry.
On your initial visit to our clinic, our periodontists will establish your medical and dental profile by conducting a detailed history. We want to make sure that your current conditions or medications will not interfere with our periodontal treatment.
Next, we will examine your teeth and gums and identify areas that are affected by gum disease or at risk of getting one. This will involve getting clinical photographs using the latest diagnostic equipment. Our periodontists will review the findings and educate you about the gum conditions diagnosed.
Finally, we will formulate a treatment plan for you and answer your questions and concern. You may be presented with several treatment options for you to choose.
Visit a top periodontist near Sydney
If you suspect that you may have a gum condition, be proactive and consult a Sydney periodontist today. Dr Jeremy Vo and our dedicated dental team will answer your periodontal concerns. Call us on (02) 8026 0400 to book an appointment or email us at info@nsperiodontics.com.au for more info.