Your First Visit is Detailed Dental Examination and Case Discussion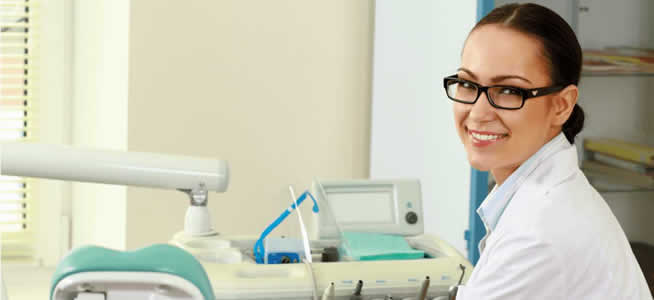 Your first visit to the dentist should not be a scary affair. After all, our goal is to maintain the health of your teeth and prevent oral problems. To ease your mind, here is what you should expect when you schedule an appointment with us at North Shore Periodontics.
On your first visit, our professional periodontists will conduct a thorough review of your medical and dental history. This includes a list of medications you are currently taking that may affect what medicines we will prescribe later.  

We will also take note of important medical conditions that can contribute to several gum and bone diseases. This includes osteoporosis and diabetes.

Next, we will proceed to the

examination of your teeth and gums

. We will identify areas that are problematic or at risk of dental complications in the future.

For the comprehensive gum examination, we will use an instrument called a periodontal probe to check the health of your gums. The periodontal probe has a long and thin end with markings to measure the depth of

periodontal pockets

. These pockets can help us determine the presence of gum diseases.

We will also assess if your oral structures are experiencing loosening teeth,

missing teeth

, or bone loss.

If needed, we will take several clinical photographs and scans as our reference.

Once the exam is completed, we will review the findings with you to determine the best course of treatment. If you have periodontitis, for example, we will tell you what the disease is and how it affects your gums. We will explain how we can stop it from developing further and enumerate your treatment options. We will recommend treatment that is tailor-fit to your medical condition.
Your comfort is our number one priority. Our dental professionals at North Shore Periodontics are committed to giving you the best periodontal care possible. We hope that knowing what to expect on your first visit will help ease your worry.
Visit North Shore Periodontics today. Our periodontal services are available for Chatswood, North Sydney, Crows Nest and other nearby suburbs in Sydney. You may also get in touch with us through our contact page.